FOREVER Valet
With Valet in the driver's seat, migrating your files to FOREVER has never been easier.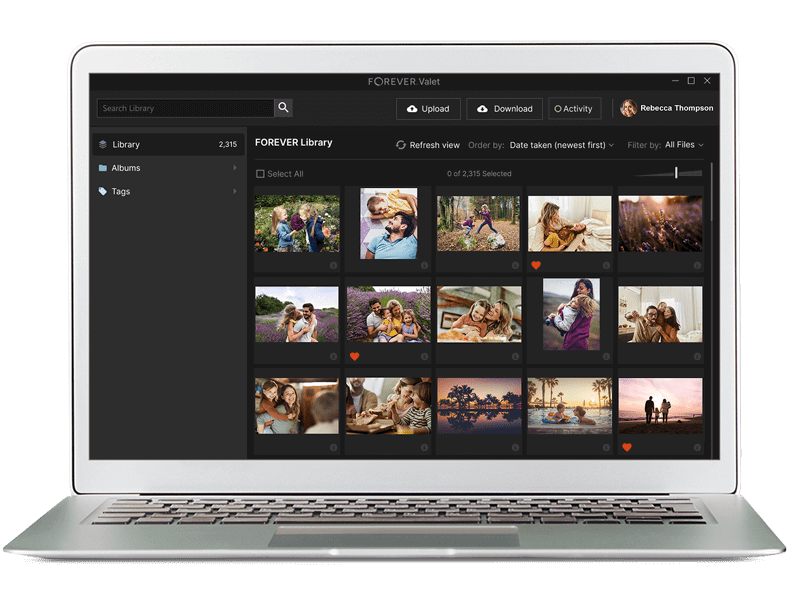 Keep Your Structure
Upload your way.
You've already put in the hours – why start from scratch? FOREVER Valet's powerful uploading tools will allow you to maintain your existing organization structure as you add your memories to their permanent digital home.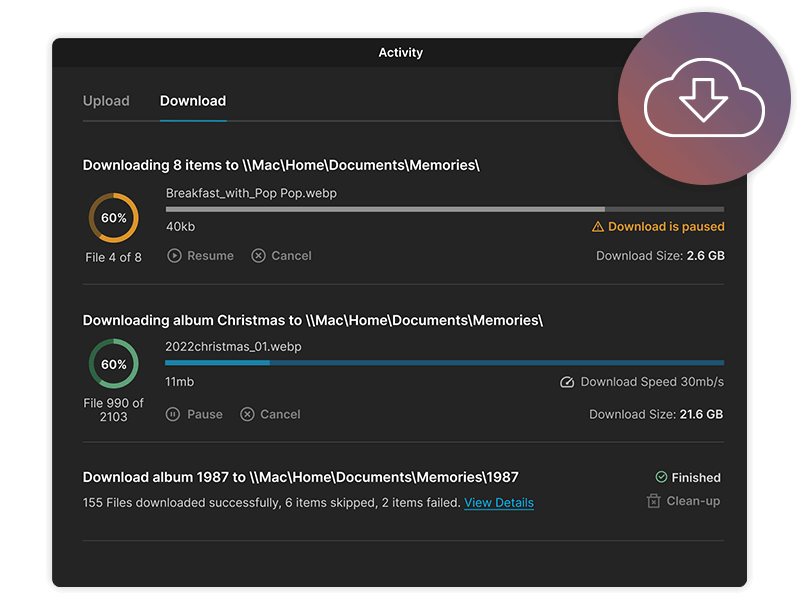 Peace of Mind
Always at your fingertips.
FOREVER is built to be a permanent home for your memories, with an emphasis on "your." If you want to download your files for any reason, Valet is here to help you do that, new albums & all! Have peace of mind, knowing you're in full control.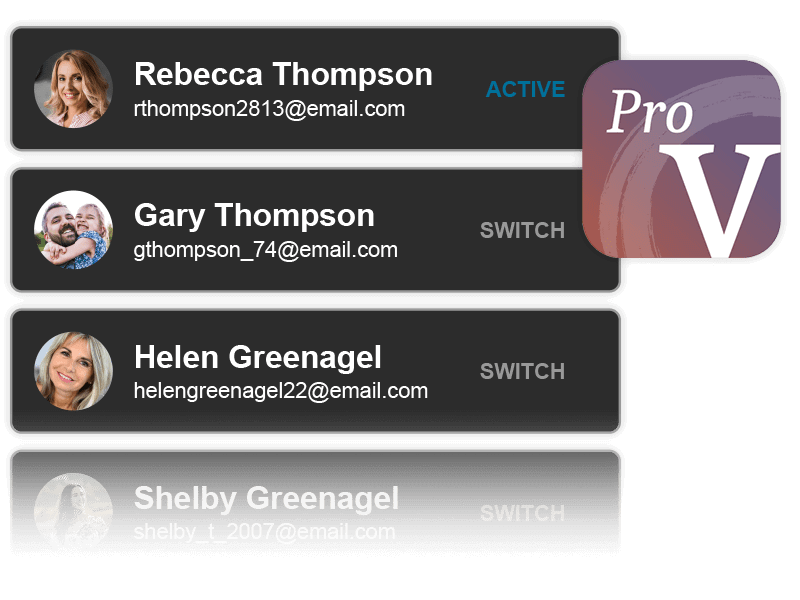 Valet Professional
Do you manage multiple FOREVER accounts?
Use Valet Pro™ to easily access and organize all of your FOREVER accounts. Seamlessly move from one account to another.
That's less than $25 per month!
Already have Valet?
See price in cart.
FAQs
Glad you asked.
What is FOREVER® Valet™?

Is there a free or trial version of Valet?

How many FOREVER Storage Accounts can I connect to Valet?

Can I use Club Dollars to pay for my Valet Subscription?

Am I required to have a FOREVER Storage Account to use Valet?

Is there a limit to the number of files I can upload via Valet?
Contact Us
Our team is always happy to answer your questions.

Get Started For Free!
Experience Valet free for 60-days with no strings attached.