Video Streaming
Stream your memories anytime, anywhere!
Get even more from your video memories when you upgrade to FOREVER® Video Streaming.
FOREVER® Video Streaming
High-Quality Streaming In-app & Online!
With FOREVER® Video Streaming your video memories are just a tap away.
Relive your family's precious moments in stunning HD.
Permanent
60-Monthly Installments
Permanent Video Streaming
Early payoff available. Access starts immediately.
One-Time Investment
Permanent Video Streaming
Pay once. Never pay again!
Subscription
Month-to-Month
Subscription Video Streaming
Monthly subscription. Cancel anytime.
Yearly
Subscription Video Streaming
Yearly subscription. No long-term commitment.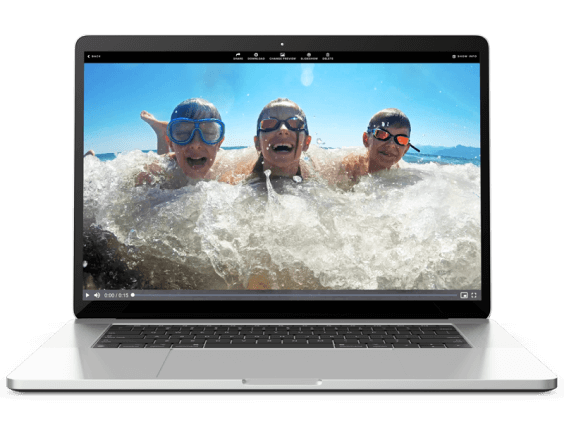 Relish Your Video Memories
Relive Every "First"
Life is a collection of unforgettable "firsts"—the first steps, first birthdays, first dances, first home. These moments shape our journey and connect us in profound ways. With FOREVER® Video Streaming, effortlessly relive your cherished "firsts" as if they happened yesterday.
Why choose FOREVER® Video Streaming?
Full HD Quality Video

Enjoy High-Quality video streaming on any device. Exceptional video quality anywhere you watch.

Enhanced Sharing

Streaming isn't just for you—it's for your loved ones too. Anyone you share your videos with will be able to stream them as well.

Optimized Video Storage

When you purchase FOREVER® Video Streaming, you can choose to store optimized video files only, saving on storage space!

Permanent Streaming

Like your FOREVER Permanent Storage®, FOREVER Permanent Video Streaming is guaranteed for your lifetime plus 100 years.
Unlike other providers,
We Don't Restrict File Size

Store all your video files hassle-free. Upload & store large video files with no restrictions.

We Will Never Delete Your Files

At FOREVER® you retain full ownership. Your memories will never be deleted.

We Don't Mine or Sell Your Data

Your content will never be mined for ads or shared with third parties for marketing.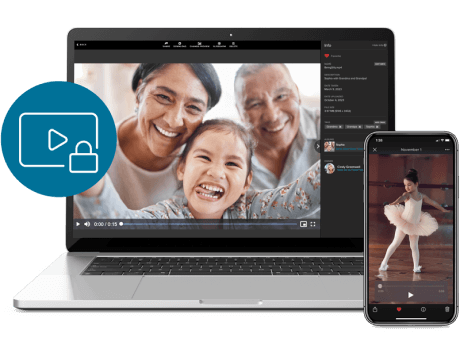 Secure Permanent Streaming
Streaming for your legacy & beyond.
With FOREVER® Permanent Video Streaming, your videos transcend time. They become a bridge that connects your past to your future. Imagine your children, grandchildren, and even great-grandchildren having access to the stories and moments that shaped your family's legacy.
Regular Price: $1,599.00USD
FAQs
Glad you asked.
What's included in FOREVER® Video Streaming?

Can others watch the videos I share with them?

I uploaded videos to my FOREVER Account before purchasing Video Streaming. Will I be able to watch those videos?

What if I want to cancel my Video Streaming plan?

Why not use a "free" service to watch my videos online, such as YouTube?

Can I watch the videos that are stored in my FOREVER account without a Video Streaming Plan?
Contact Us
Our team is always happy to answer your questions.