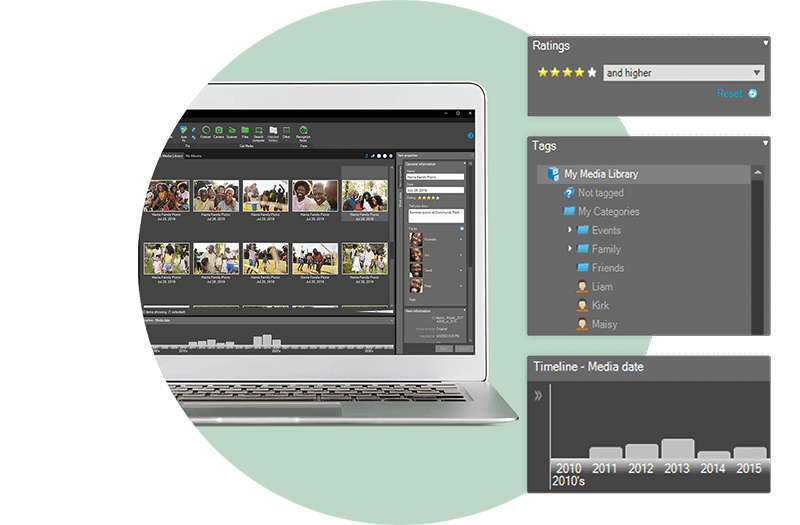 Tools for every organizer.
Use the power of Historian 6 to organize, edit, and preserve your treasured digital memories, including home movies and photos. Using the industry's top tools, we'll keep your files safe & accessible.
Improved Facial Recognition
More powerful Auto Fix tool for your photos.
Redesigned connection to your FOREVER Account.
Ability to share photos to Artisan 6.
Recognize files "Stored in FOREVER".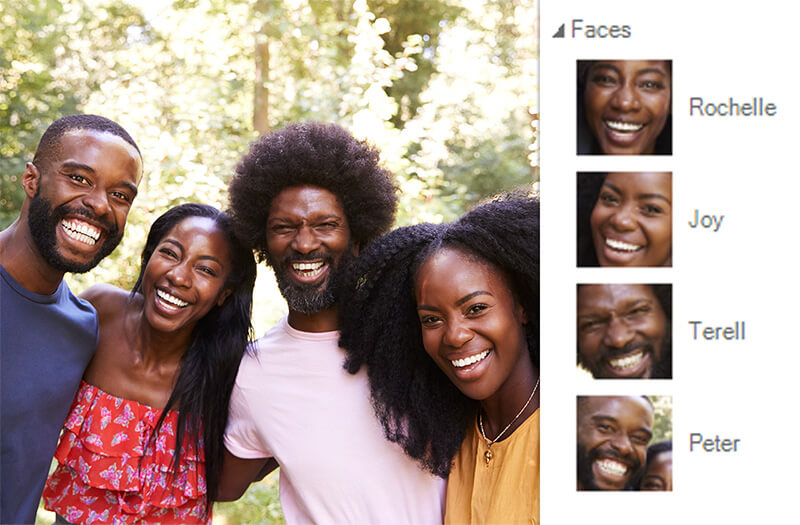 What you get
Facial Recognition
Our improved facial recognition tool will identify "who's who" in your photos with ease. Have your photos quickly (and correctly) match up with the Face Tags you create in Historian 6.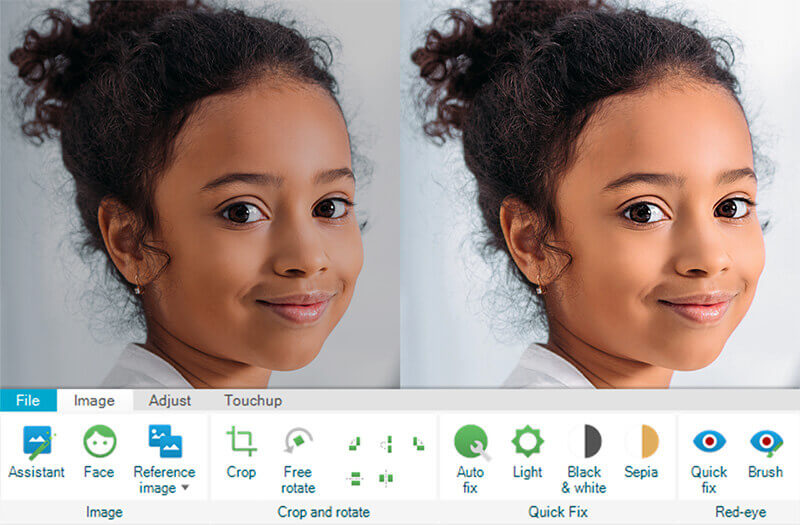 Enhanced Auto Fix
Our Auto Fix is better than ever, offering the latest version of Perfectly Clear®, the world's leading provider of intelligent image correction. "Fix" as you see fit with categories such as:
People
Landscapes & scenery
Sunrises & sunsets
Photos taken at night
Photos taken with a smartphone or mobile device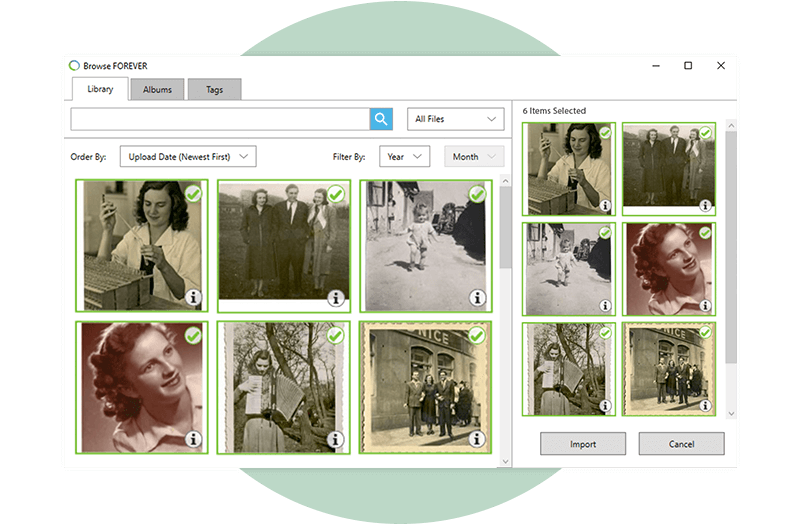 Seamless Communication
Historian 6 and your FOREVER Permanent Storage® have never gotten along better! That's right - with one click from the Connector, Historian 6 will download and upload directly to your FOREVER Library, Album, or Tag. Sorting and Search options have been added, too!
Additional Functionalities
Powerful tools, right at your fingertips.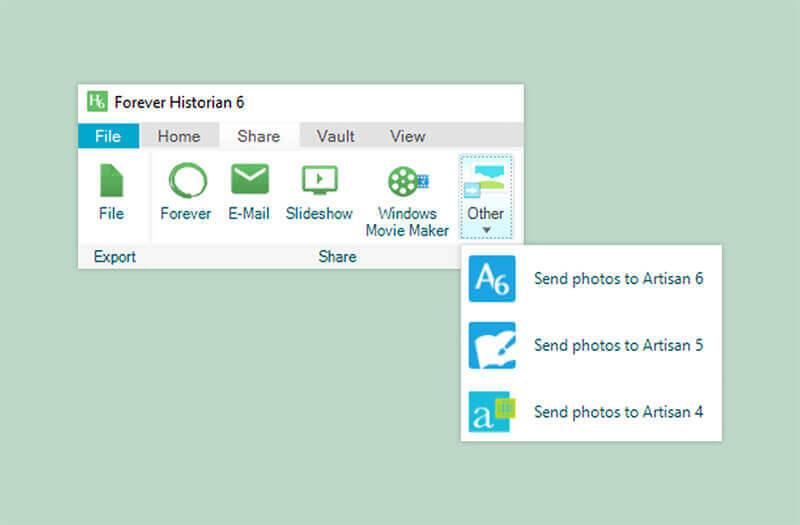 Share photos directly to Artisan 6.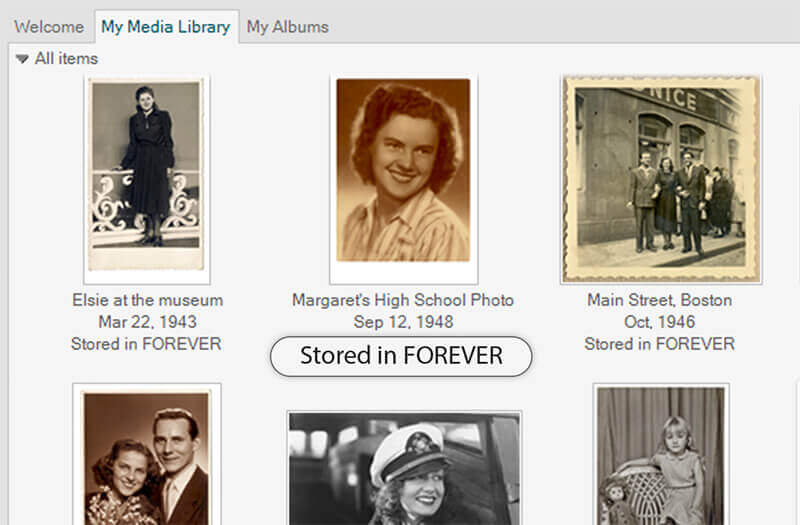 Quickly see which files are stored in your FOREVER Account.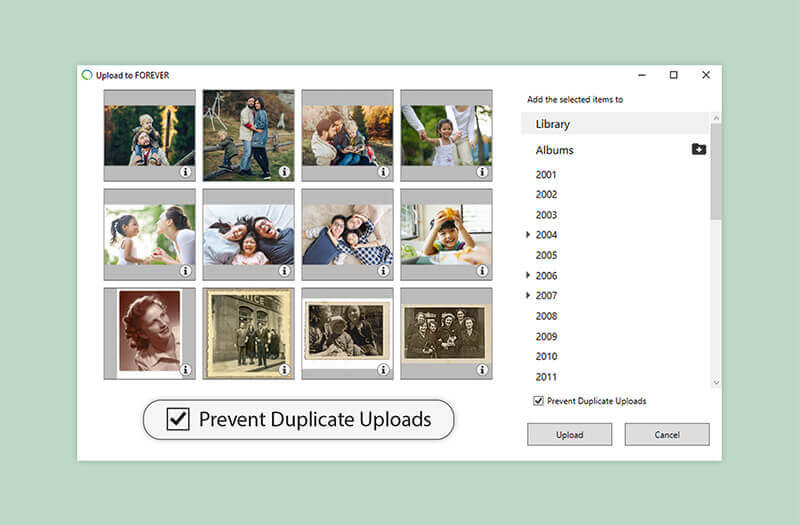 Reduce duplicate files in your FOREVER Account.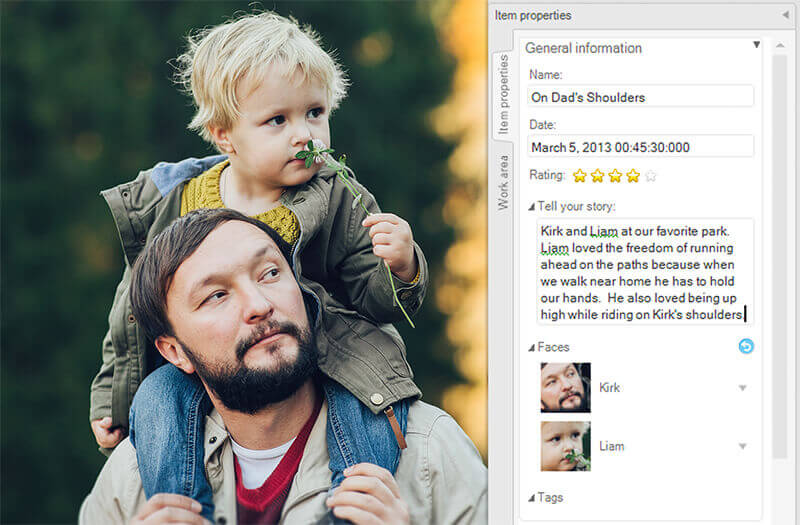 Never lose track of your memories.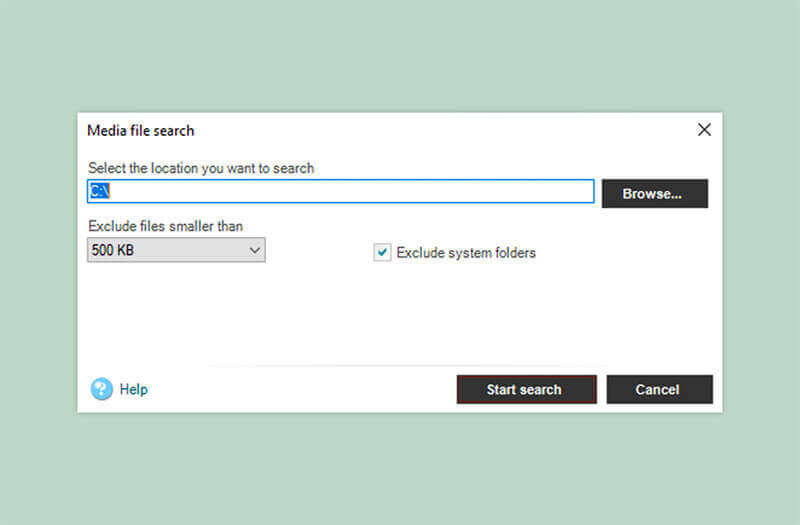 Collect a lifetime of memories in a single Cabinet.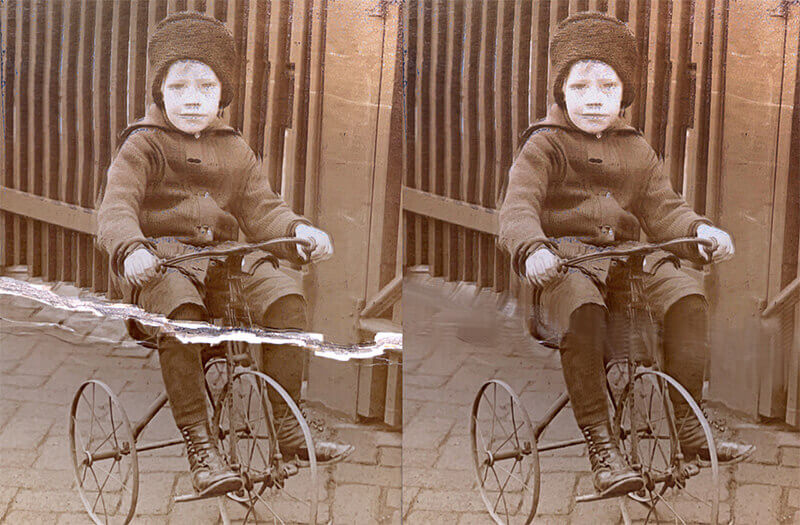 FAQs
Glad you asked.
What is new in Historian 6?

What is a "Cabinet?"

Can I open a vault created in Historian 4 or Memory Manager with Historian 6?

Can I access my Shadow Copy and Backup files that I wrote to a CD/DVD in Historian 4 with Historian 6?

Do I need to own Historian 4 before I can purchase Historian 6?

If I start in Trial Mode and use Historian 6 for less than 30 days, can I extend my trial period?
Contact Us
Our team is always happy to answer your questions.