What our clients are saying…
High quality printing, safe permanent storage, and...
FOREVER's high quality printing, safe, permanent storage, and incredible scrapbooking software makes it my choice for...
Read more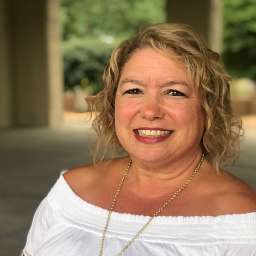 Sandra W.
FOREVER Events are simply AMAZING!
I had only been a FOREVER Ambassador for two months when I attended my first FOREVER Live! conference. It was inspiri...
Read more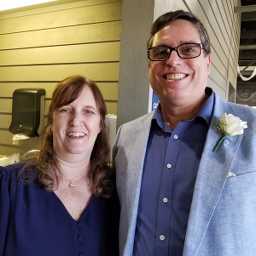 Peter M.
Top quality!
The quality and care they take with each client and order is second to none. They offer great service and have frequ...
Read more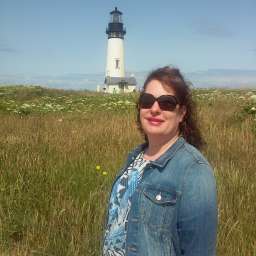 Jenifer C.
I am 100% blown away!!!
I placed an order for my very first photo book I created. I chose to go with the matte finish and the lay flat pages ...
Read more
I have never experienced such excellent customer service anywhere!
I love knowing that my photos and stories will be safe and private for generations to come. The quality of printing i...
Read more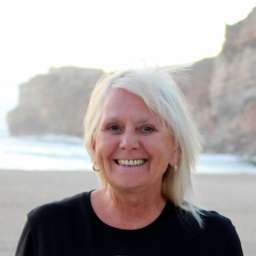 Margaret H.
I like everything about FOREVER!
I have yet to find anything not to like about FOREVER. Being a designer is a breeze and pure enjoyment. I thought I w...
Read more
FOREVER is my HAPPY PLACE!!
FOREVER is my HAPPY PLACE! Since 2015, I have been uploading my family's photos, videos, and documents to a safe and ...
Read more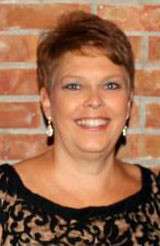 Betty D.
I LOVE being a FOREVER Club member!
I LOVE all the benefits of being a Club Member - quarterly calls, a "savings" plan for future purchases, the extra 5%...
Read more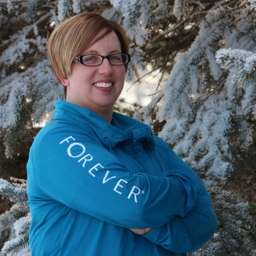 Jill K.
FOREVER AutoBook works like magic!
I love the new AutoBooks. They works like magic. Thanks FOREVER!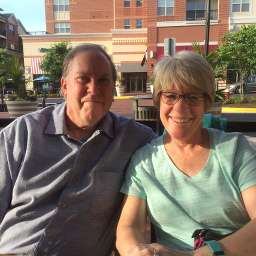 Rosalyn J.
I love the mission!
I love the mission! Finally a place that won't data mine my photos and files. A place where I can store my photos a...
Read more
A super sleuth!
I used the FOREVER Family Research Team to do some family research for me and was amazed all the wonderful informatio...
Read more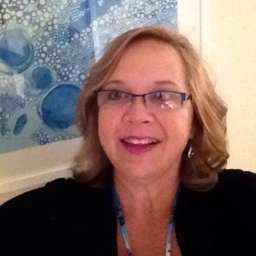 Lisa K.
Bring old memories back!
I have had many videos, slides, photos and traditional album pages converted to digital images by FOREVER. It is such...
Read more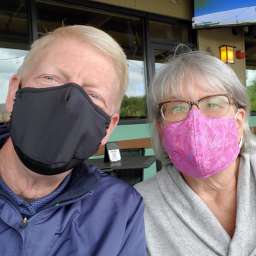 Phyllis O.
Beautiful printing on FOREVER photo mugs
The photo printing on the photo mugs at FOREVER is super crisp - just beautiful!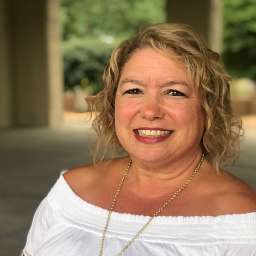 Sandra W.
Love the newest update for editing photos!
The recent update from FOREVER is amazing! Photo editing can now be done right in the sidebar. Thank you to the FOREV...
Read more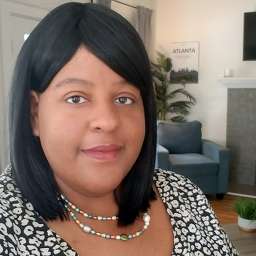 Taneya K.
FOREVER is everything
FOREVER is a great service to preserve my photos after losing the ones that were in Google Photos! It's the perfect p...
Read more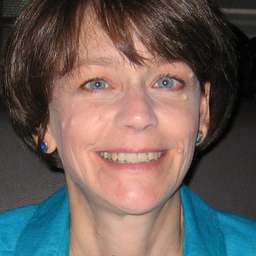 Nancy L.
The best of everything!
The best of everything for all your photography needs. FOREVER is safe and secure, now and always.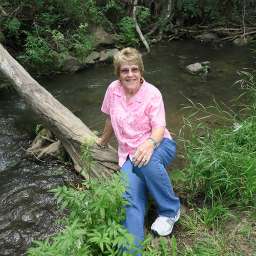 Margaret D.
Worth every penny!
Artisan 6 is worth every penny!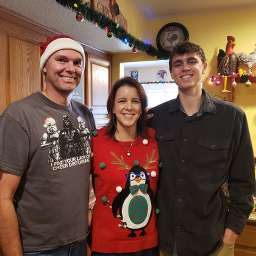 Janess P.
The FOREVER Client Care team is awesome!
The whole client care team is so awesome! I love how FOREVER approaches everything with a "Figure out how to say yes"...
Read more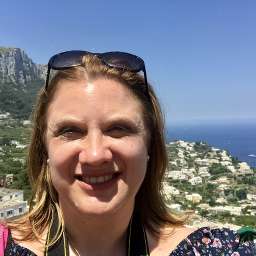 Kristen O.
Definitely getting another Box!
Digitization services offered by FOREVER exceed expectations! Always an update where my box of precious memories is a...
Read more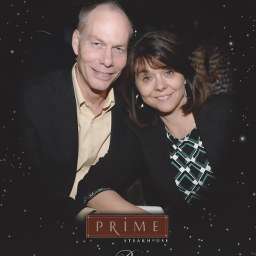 Kelly D.
See how others are sharing life's best stories.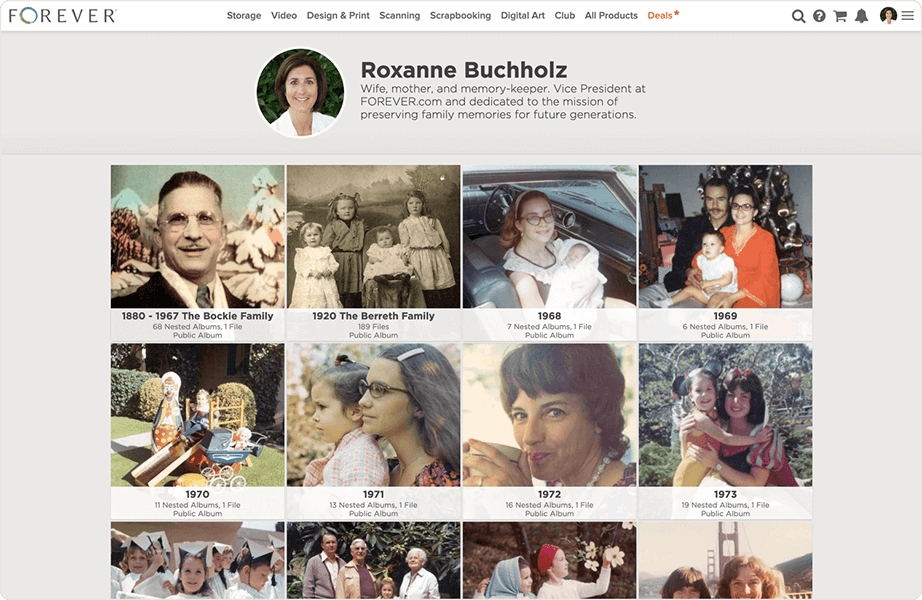 We've made photo and video storage faster & easier for families like yours.
Roxanne dedicates at least 15 minutes per day in her FOREVER® Account organizing and preserving her family's story. She also loves using FOREVER® Design & Print and Artisan to print memorable keepsakes. Check out her beautifully organized public albums and follow along with Roxanne as she makes progress in her account.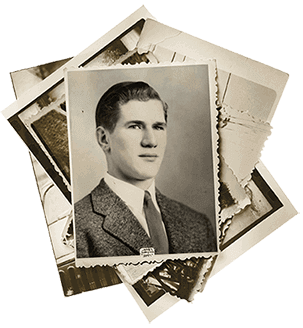 Take a moment now to secure a legacy - FOREVER®.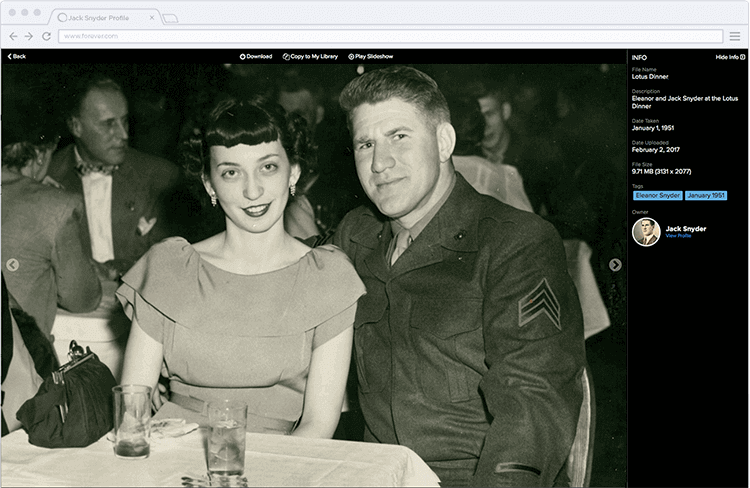 We're here to protect your digital rights & tell your story for generations, guaranteed.
World War II veteran Jack Snyder chose FOREVER® to ensure his story, and the story of the Marine who saved his life, would live on. Now, generations will be inspired by the remarkable legacies of two young Marines. Jack's stories of war now live on through his public albums.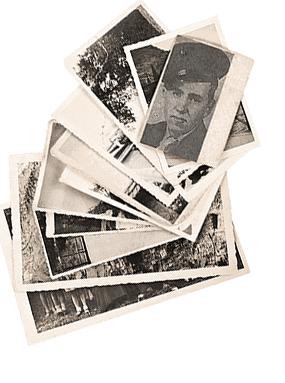 Rest easy knowing your content is always safe.
Our Promise
Pay once for FOREVER Storage® & own it for your lifetime +100 years, guaranteed.
We will never data mine, advertise, or sell your information, ever.
We will migrate your stored content to the latest file formats over time.
Your files are triple backed up & secure. We will protect them for generations.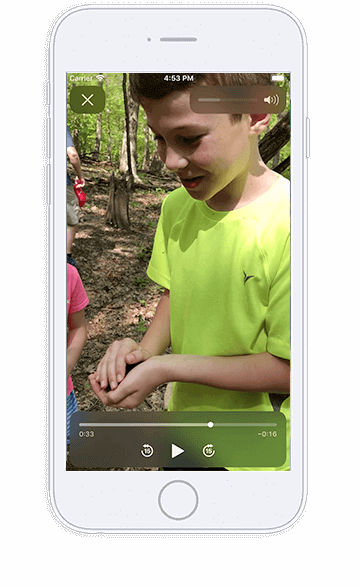 Your Story
Quickly sync, back up, and upload high resolution files anywhere, anytime.
Organize and find files easily with tags, albums, descriptions, and search.
Connect, share, and collaborate with your friends & family in FOREVER.
Create beautiful photo books, cards, and other archival quality photo gifts.
Trusted by organizations everywhere.
FOREVER® is your complete memory-keeping solution.