What our clients are saying…
Artisan just keeps getting better and better!
Artisan is a powerful digital scrapbooking and design program that just keeps getting better and better!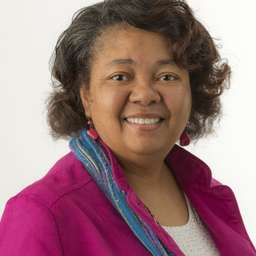 Bridget C.
I like everything about FOREVER!
I have yet to find anything not to like about FOREVER. Being a designer is a breeze and pure enjoyment. I thought I w...
Read more
SO amazing!
I found FOREVER 4 years ago - since then, I have used their services for not only digital conversion of my old videos...
Read more
Kari H.
It's SO reasonable and easy to use!
I love that all of my photos, documents, and videos are safe for years to come. I love that there is no monthly fee. ...
Read more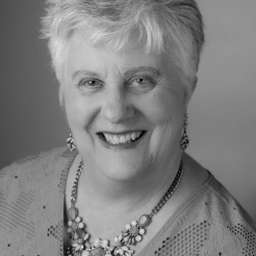 Karen B.
Such a comfort!
I love FOREVER Box! I have peace of mind and confidence in their process and tracking. Their work has been superb (es...
Read more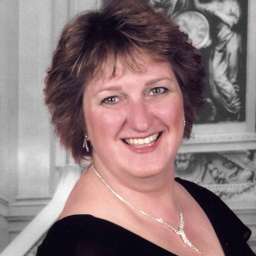 Julie M.
FOREVER allows future generations to know their family roots
When my mother died, I found a huge box of old family photos that all of my siblings would have liked to have. Rather...
Read more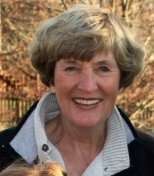 Diane O.
FOREVER is everything
FOREVER is a great service to preserve my photos after losing the ones that were in Google Photos! It's the perfect p...
Read more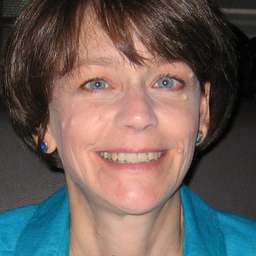 Nancy L.
Greatest peace of mind for my family's memories!
FOREVER is the greatest peace of mind for my family's memories! After losing my childhood photos in a flood, I was he...
Read more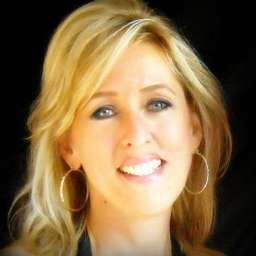 Lisa W.
AMAZING service!
Just completed my first FOREVER Box, and I am SO pleased! I love seeing my old photos that had been stuck in boxes in...
Read more
The best of everything!
The best of everything for all your photography needs. FOREVER is safe and secure, now and always.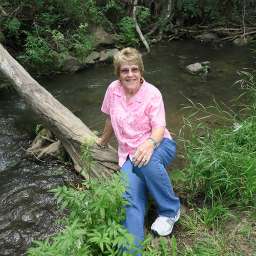 Margaret D.
FOREVER is my HAPPY PLACE!!
FOREVER is my HAPPY PLACE! Since 2015, I have been uploading my family's photos, videos, and documents to a safe and ...
Read more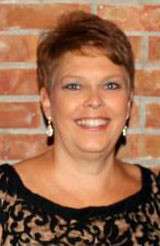 Betty D.
FOREVER safely stores my mounds of photos!
FOREVER is the company that helps me preserve and safely store my mound of photos. I feel that FOREVER Storage and Di...
Read more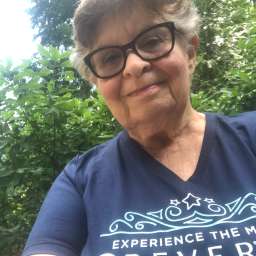 Jo M.
FOREVER AutoBook works like magic!
I love the new AutoBooks. They works like magic. Thanks FOREVER!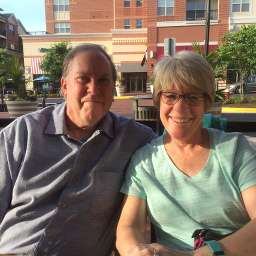 Rosalyn J.
Worth every penny!
Artisan 6 is worth every penny!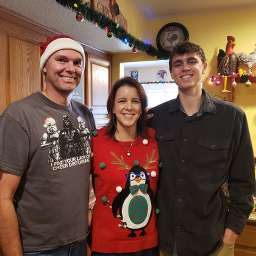 Janess P.
Thank you for making this possible!
The two FOREVER Boxes I just filled are thirty years of family. Cruises, picnics, fairs, graduations, new year's part...
Read more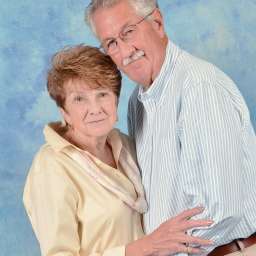 Jerry H.
I am so grateful to be part of a company that cares!!
I just want to express our appreciation for the extra effort put into getting our print order to us in time. It was d...
Read more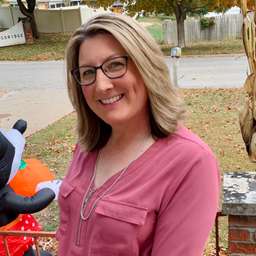 Michele P.
I am 100% blown away!!!
I placed an order for my very first photo book I created. I chose to go with the matte finish and the lay flat pages ...
Read more
I'm addicted to Tabletop Panels and already made about 10 for gifts!
HOW DID I MISS Tabletop Panels in Design & Print?!?! You don't know how happy this made me!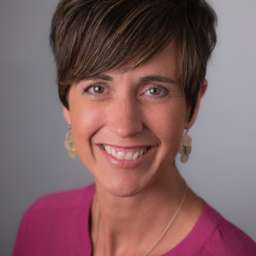 Sheri M.
High quality printing, safe permanent storage, and...
FOREVER's high quality printing, safe, permanent storage, and incredible scrapbooking software makes it my choice for...
Read more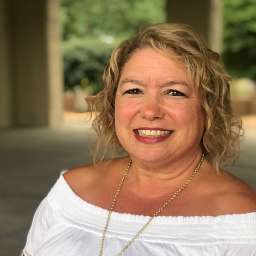 Sandra W.
See how others are sharing life's best stories.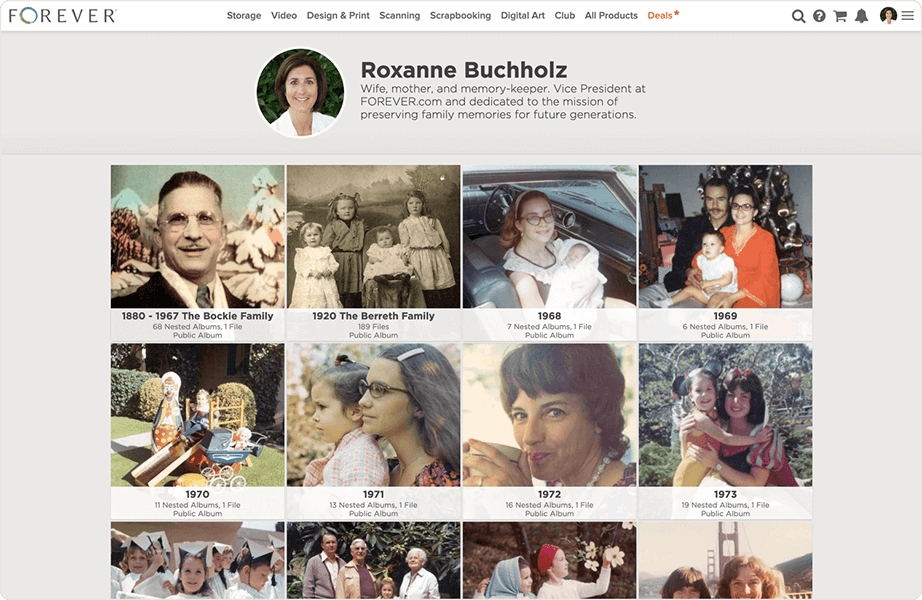 We've made photo and video storage faster & easier for families like yours.
Roxanne dedicates at least 15 minutes per day in her FOREVER® Account organizing and preserving her family's story. She also loves using FOREVER® Design & Print and Artisan to print memorable keepsakes. Check out her beautifully organized public albums and follow along with Roxanne as she makes progress in her account.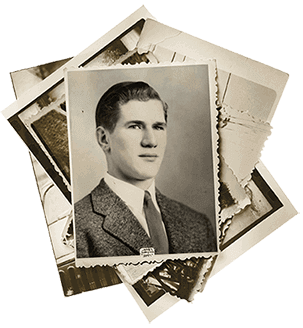 Take a moment now to secure a legacy - FOREVER®.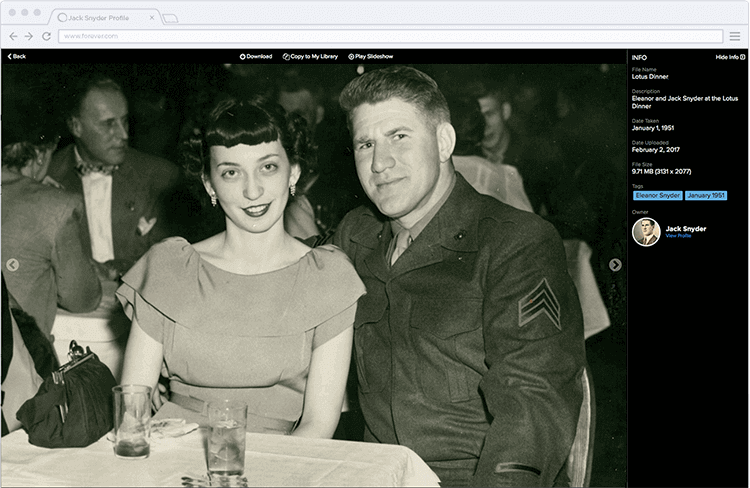 We're here to protect your digital rights & tell your story for generations, guaranteed.
World War II veteran Jack Snyder chose FOREVER® to ensure his story, and the story of the Marine who saved his life, would live on. Now, generations will be inspired by the remarkable legacies of two young Marines. Jack's stories of war now live on through his public albums.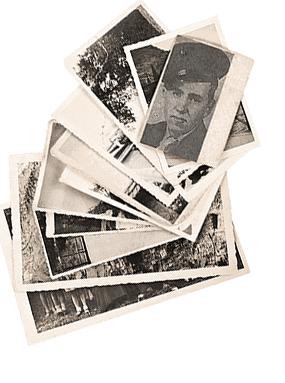 Rest easy knowing your content is always safe.
Our Promise
Pay once for FOREVER Storage® & own it for your lifetime +100 years, guaranteed.
We will never data mine, advertise, or sell your information, ever.
We will migrate your stored content to the latest file formats over time.
Your files are triple backed up & secure. We will protect them for generations.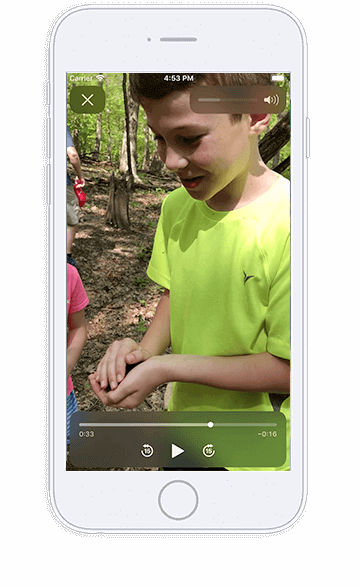 Your Story
Quickly sync, back up, and upload high resolution files anywhere, anytime.
Organize and find files easily with tags, albums, descriptions, and search.
Connect, share, and collaborate with your friends & family in FOREVER.
Create beautiful photo books, cards, and other archival quality photo gifts.
Trusted by organizations everywhere.
FOREVER® is your complete memory-keeping solution.