Become a part of our Inner Circle by joining the FOREVER® Club, a super simple savings plan that rewards you with FREE FOREVER Storage®, 5% OFF and a whole lot more!
Choose Your Plan

Choose how much you would like to set aside each month so you can stick to a budget or save up for big orders. Your FOREVER Club Dollars never expire! (Cancel any time.)


Get Inner Circle Access

Take advantage of an EXTRA 5% OFF almost everything*, exclusive Members-Only deals, and insider access with perks like a quarterly phone call with FOREVER Founder & CEO, Glen Meakem!

Earn FOREVER Storage®

Just for being a loyal FOREVER Club Member, you can also earn FREE FOREVER Storage!*
View Plans
---
*See the FAQ for conditions and exclusions.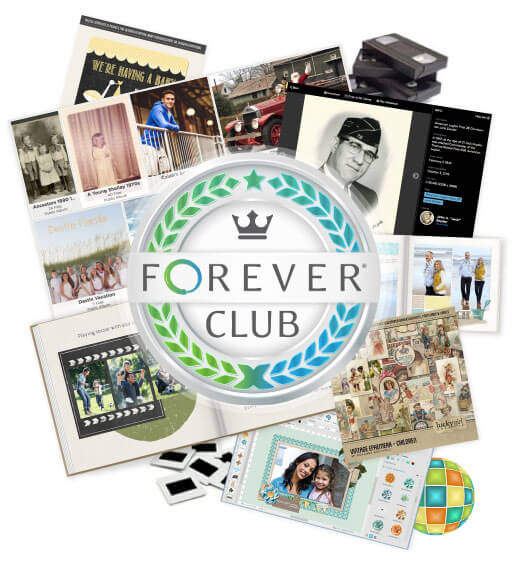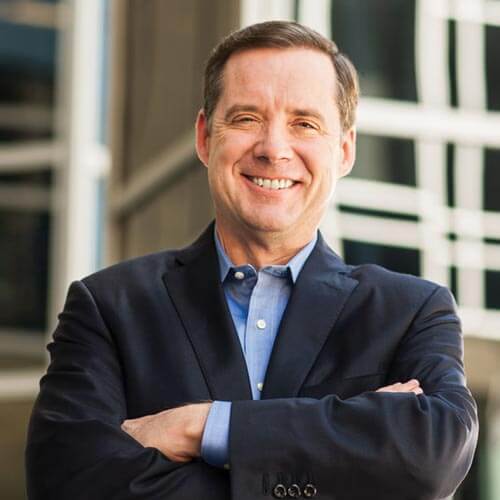 Glen Meakem, Founder & CEO
Club Member Perks!
FOREVER Club isn't just a great savings plan for all the things you love at FOREVER. It's also a way for our most loyal community members to earn fabulous rewards!
Enjoy an EXTRA 5% OFF almost everything at FOREVER.com, all the time! CLUB5 will be automatically applied at checkout.
Earn FREE FOREVER Storage* every 3 consecutive months that you're a Club Member, based on your plan membership level.
Have FUN with secret sales, limited edition FOREVER merchandise, and many more surprises to come!
Listen in on an exclusive quarterly phone call with FOREVER Founder & CEO Glen Meakem, where he will answer questions and share the past, present, and future of FOREVER.
Enjoy Members-Only Sessions at FOREVER Events.
---
*See the FAQ for conditions and exclusions.
Join the club today!
The bigger the plan the more FOREVER Storage you earn!
FOREVER Club 25
Earn 1/2 GB FOREVER Storage every three months!
$25
USD

/mo
FOREVER Club 50
Earn 1 GB FOREVER Storage every three months!
$50
USD

/mo
FOREVER Club 100
Earn 2 GB FOREVER Storage every three months!
$100
USD

/mo
Frequently Asked Questions
What is CLUB5?
CLUB5 is a coupon that gives FOREVER Club Members exclusive access to an extra 5% off almost everything at FOREVER! This code is automatically applied to your cart during the checkout process. Excludes gift certificates, apparel, events, monthly pixels2Pages subscriptions, Ambassador fees, and other FOREVER Club Memberships. Stackable with other offers!
What products and services can I use my FOREVER Dollars on?
Every one US Dollar you pay into your FOREVER Club Account becomes one FOREVER Dollar that you can spend on (almost) everything at FOREVER.
FOREVER Dollars can be used to purchase:
FOREVER Storage Single Payments or Payment Plans
FOREVER Streaming Video Plans
Printing with FOREVER Print and FOREVER Artisan® (including shipping costs)
FOREVER Media Conversion Boxes (and Overages)
FOREVER Artisan and FOREVER Historian Software
Digital Art - Every brand in our store
pixels2Pages™ Monthly or Yearly Memberships
Gift Certificates
FOREVER Dollars cannot be used on:
FOREVER Live! or other event tickets
Other FOREVER Club Memberships
Non-Commissionable Ambassador Store Items
Ambassador Fee
Premier Shipping Membership
Family Research Plans
How do I redeem my FOREVER Dollars?
When you view your shopping cart, you can apply FOREVER Dollars to any eligible order.
You can also view your FOREVER Club Account Balance and set up or manage payment plans by going to the FOREVER Dollars section of your Account Settings.
How do I earn FREE FOREVER Storage?
As a Club Member, you will receive free FOREVER Storage awards when you are also a FOREVER Storage Owner. However, if you're not an owner yet, we'll keep track of the storage you would have earned starting from September 20, 2019. Once you do become a permanent Storage owner, we'll automatically add your earned Club storage awards to your account.
How do I change my FOREVER Club membership level?
The easiest way to upgrade is to buy an additional FOREVER Club membership. (Example: If you want to set aside $75/month purchase both a 25 and 50 Club Membership.) If you purchase these at different times the award of storage will also be at different times. Each FOREVER Club membership is paid for and rewards storage independently.
You can always cancel your current Club Membership and purchase a higher or lower level, but please keep in mind that payments made towards a cancelled Club Membership Level will not count towards the Storage award of other Memberships purchased. (Sorry!)
What if I want to cancel?
You can cancel your FOREVER Club membership at any time and you'll simply not be charged in future months. Any FOREVER Dollars you have earned will remain available in your FOREVER Club Account because FOREVER Dollars never expire. (FOREVER Club membership payments you have already made are non-refundable.) You can become a member again at any time, and if you are a Founding Member, your Founding Membership will be reinstated when you resume saving at any level.
Save, Organize, and Share for Generations