Digitize Once.
Enjoy for Generations.
While most digital conversion services simply convert your family memories from one temporary format to another, FOREVER guarantees your memories for generations with FOREVER® permanent cloud storage.
Preserving Your Past Is Easy
Pack Your Box
Just pack your FOREVER Box with items to be digitized. We include a step-by-step welcome guide, barcodes for your items (plus extra if you find additional items you want digitized!), and a pre-paid FedEx shipping label. Drop your packed FOREVER Box off at a FedEx location and we'll take care of the rest.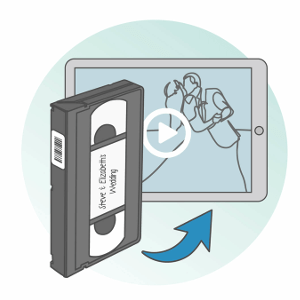 Track Your Memories
We prioritize "do it right" quality over "push it through" volume and take every possible step to ensure the highest quality digitization. As our team of specialists carefully preserves your memories using state-of-the-art technology, you can track our progress in your FOREVER Box Center.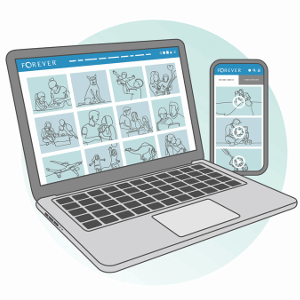 Enjoy for Generations
Receive all your original items back along with your digitized memories via your FOREVER® Box Center, thumb drive, or DVD. Once uploaded to your FOREVER Box Center, you can easily view, download, enjoy, and choose to preserve your memories for generations online with FOREVER® permanent cloud storage!
What Our Clients Have to Say
Ready for the future!
My family history is coming back to life because of FOREVER and the amazing FOREVER Box! As the family historian, I r...
Read more
Connect With Us
Our team is always happy to answer any questions you may have.